Hello All,
We discussed the ghosting issue in my Lunt LS100 when adding the DS unit in a prev thread.
http://solarchat.natca.net/viewtopic.php?f=10&t=13805
Lunt tech support recommended an upgrade to the DS unit called the HRG glass. I received the glass last week and this Sunday having wonderful deep blue skies was the ideal opportunity to test it. I ran a comparison of the LS100 without the HRG part and then with the HRG part with all other settings same. The results are negative. The HRG part does not help with the ghosting. I compared same exposures with the same camera settings. As recommended by the tech support I went through 3 rotations of the DS unit to determine if/when the ghost would be rotating to identify the responsible part. But no effect was seen.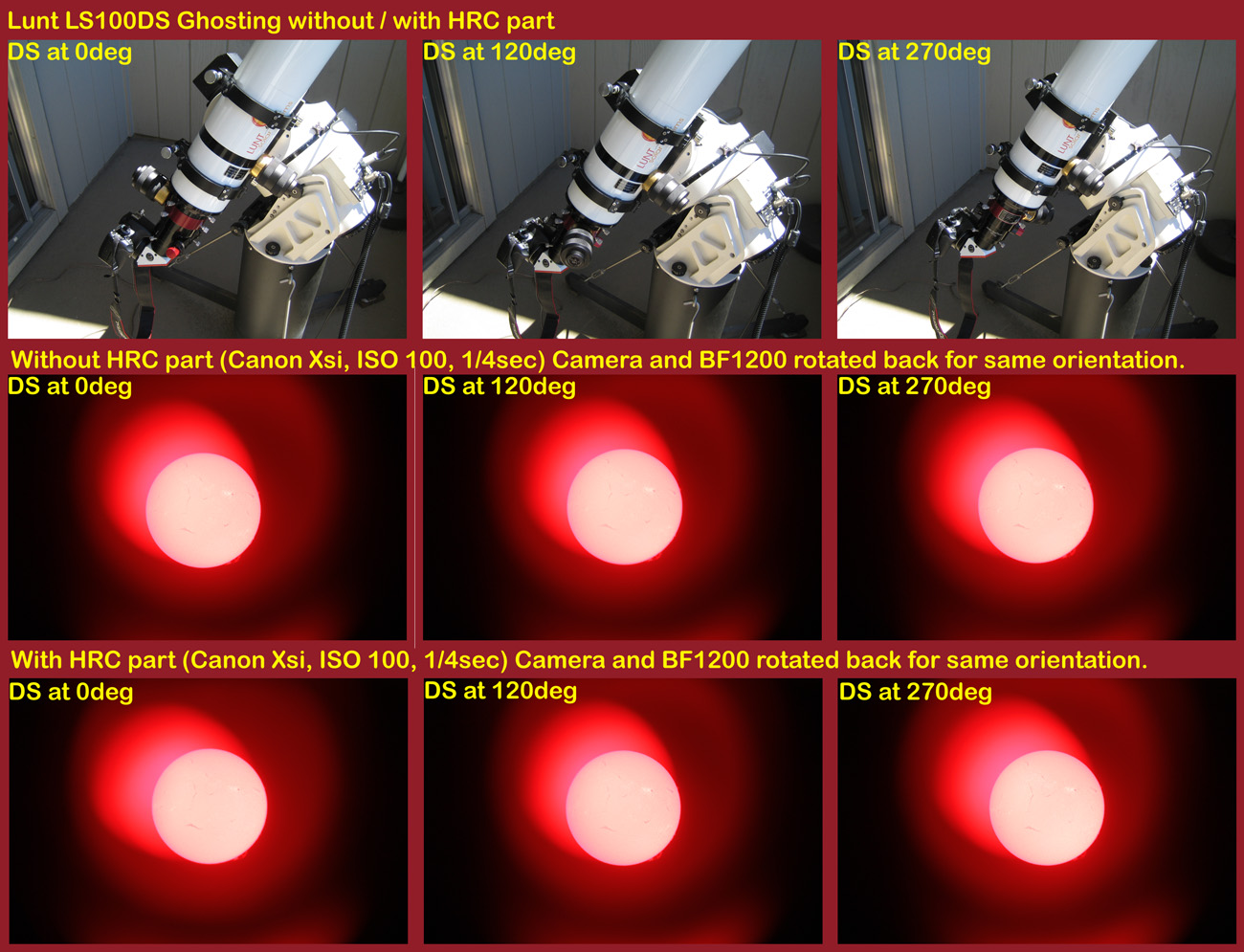 What do the experts recommend to resolve the ghosting?
Thanks & Clear Skies,
Gert