Here is the last solar image made in St Véran.
The wind came from the south, like the days before.
Generally a southerly wind is a sign of a difficult observing conditions, with unstable seeing.
The best seeing comes with a westerly wind.
It had to be an average imaging session and I used a 450nm filter, considering that it would be more suitable than the near UV under 400nm.
To my astonishment, the seeing was excellent.
Checking deeper the local weather conditions, on the south-east side, the ceiling of clouds was low and the valleys covered with clouds ...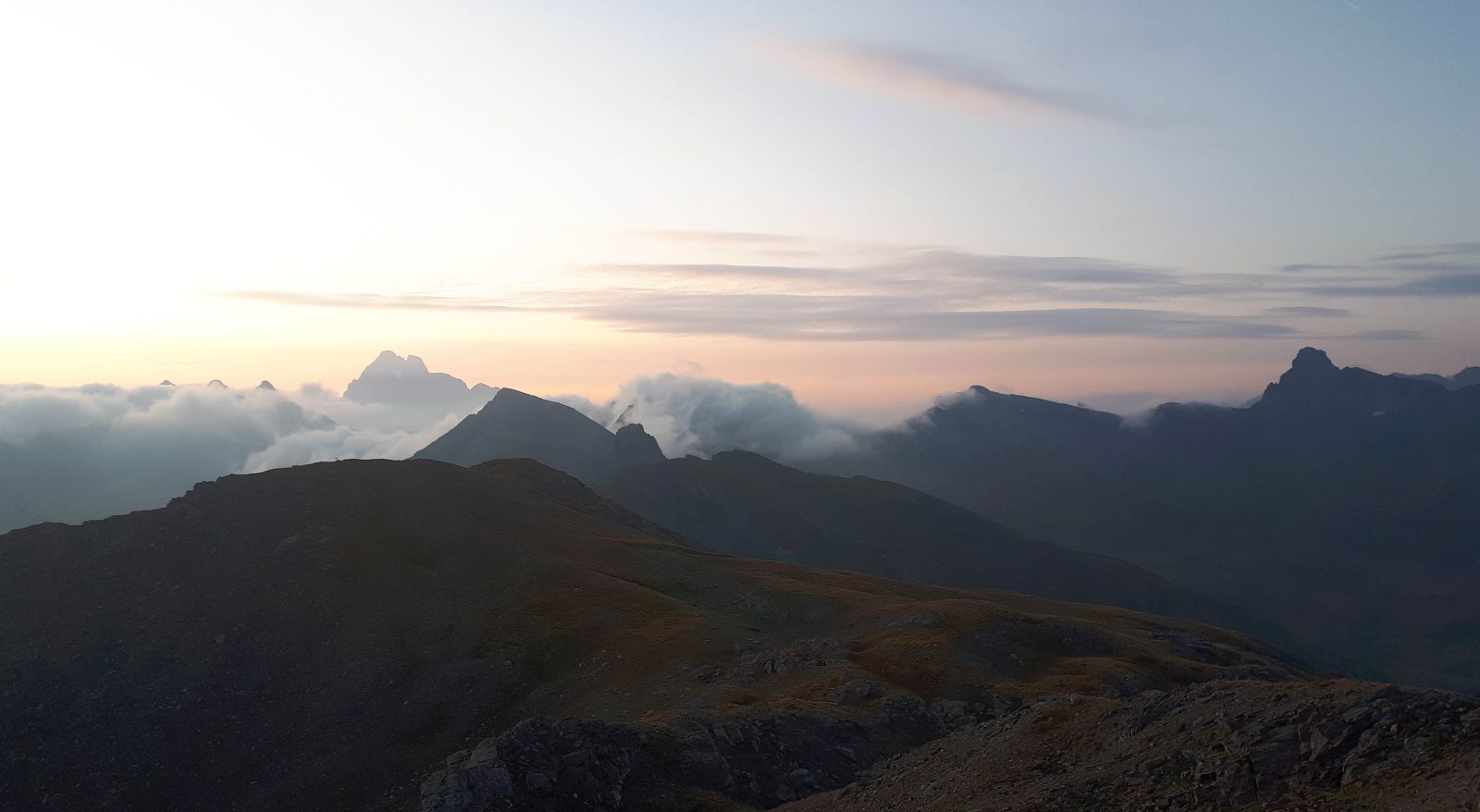 Under 450nm, there is no band, no atomic absorption line; imaging is considered to be in "Solar continuum".
I have seen this wavelength range used by solar telescopes for this purpose.
I guess to be low in wavelength so to have contrast, but still in continuum.
As the seeing was good, I pushed the powermate to its limit to increase the magnification.
The equivalent focal length calculated with Iris is about 10.9m.
I gave a try on the limb also.
Alex
2019-Aug-24
Solar Netwon T300
F1800 F/D6
Powermate x5
Edmund Optics 450nm, ~10nm FWHM
ASI174
Gain 0
Exp 300µs
Stack of 45