Hi!
I tried to get out of the diagonal the adapter holding the last filter (~Etalon).
I removed the hex screws on both sides (they are put back on the here picture, sorry).
Then I tried to get out this adapter, but it doesn't come out (It doesn't move at all...).
Has anyone removed it?
Is it glued?
I see on this adapter: three holes of ~2mm in diameter, located 120°.
One is marked with the arrow.
Do you have any idea for their use?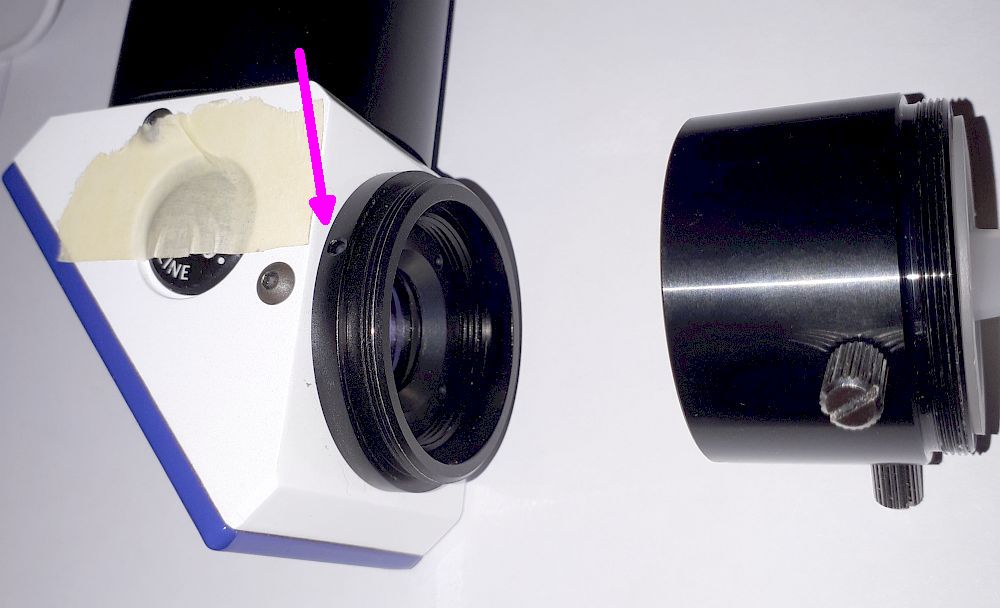 CS
Alex