Hello SolarChat,
In previous postings I had reported on the initial observation of ghosting in the LS100 with DS module,
http://solarchat.natca.net/viewtopic.php?f=10&t=13805
and then later on an update after Lunt had provided me with a new front red-glass for the DS unit.
http://solarchat.natca.net/viewtopic.php?f=10&t=17201
Thank you to all who contributed in the discussions at the time.
By now the LS100 and DS unit went to Lunt for servicing and I can report on the latest tests after it came back to me. In conversation, Lunt tech support informed me that the HRC glass that they had initially sent me had actually erroneously been a misshipped stock glass and not the high contrast version. This Sunday was sunny and clear blue sky, well suited for tests. Using the same setup as in prev tests I shot solar images with the Canon DSLR under 3 angles of rotation of the DS unit. The new HRC glass has better transmission and the first impression was that the image was brighter. When I adjusted the exposure of the camera (all other settings equal) it turned out to be one full exposure step. From prev. 1/4sec I had to go to 1/8sec to achieve same disk brightness. I used that setting to compare the residual ghosting. I would eyeball the residual ghosting to be 1/2 of what it was before. I guess that's a good achievement by the Lunt tech support team, and probably the end of the line for what can be done here.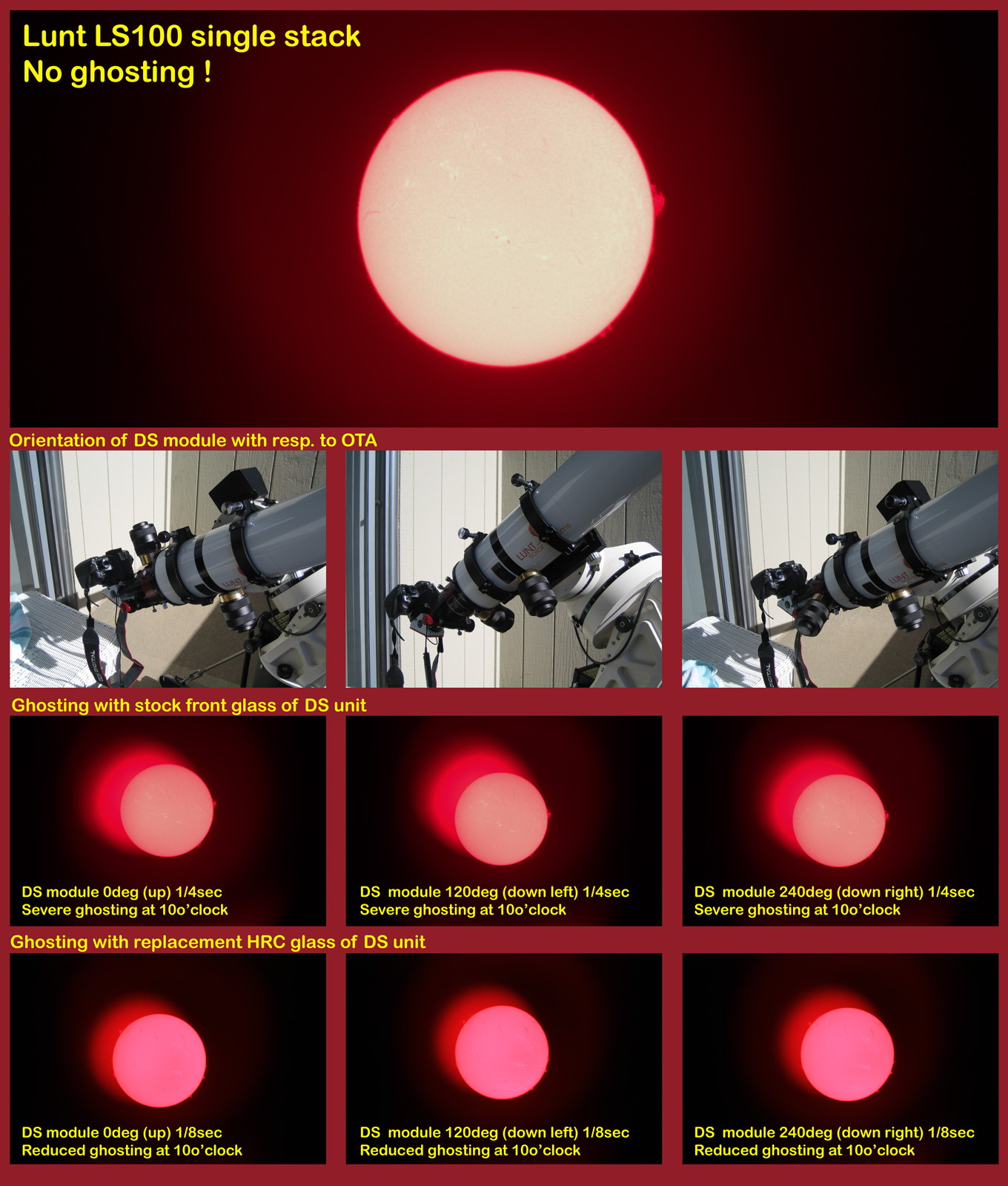 Please feel free to comment.
Clear Skies,
Gert