Hi all.
Another NEW Active Region (AR2783) is turned on the south-east edge, which had already announced itself yesterday with its torch area. Today the AR sunspot was also visible. Unfortunately, the sky was covered with a white veil over the entire observation, so that the isolated prominences were unfortunately not reasonably reproducible.
AR2783 Red Continuum
Off-band blue wings with Ellerman Bombs.
Hydrogenalpha line 0.4А.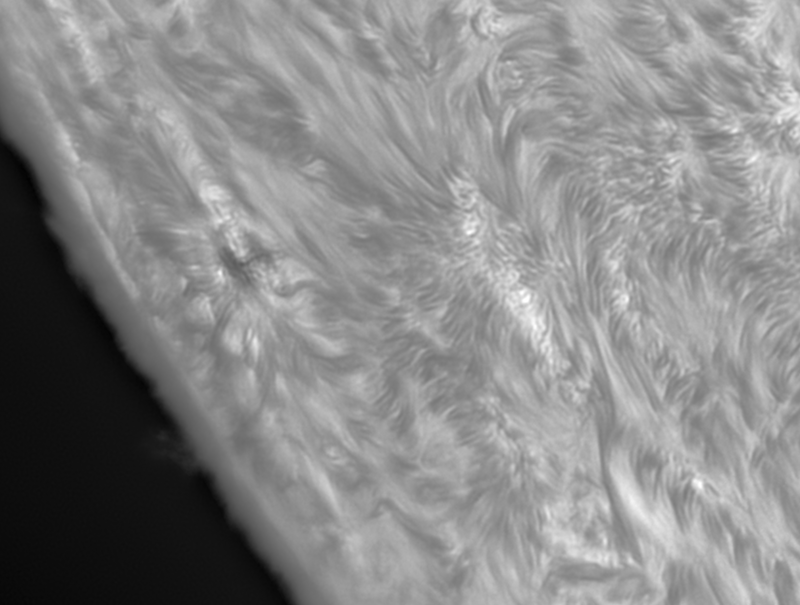 6 "Apo f8, 160 Baader D-ERF, DayStar Quantum SE 0.6À + LS50 pre-filter Doublestak.
CS, Jozef