Hello everyone.
Around noon there was an opportunity to visit the sun. Now the entire extension of the active region can be seen, with a length of approx. 350,000 km and a width of around 100,000 km.
AR2783 at 11.42 a.m. CET
A Filaprom was observed on the northwestern edge at 12.11 p.m. CET.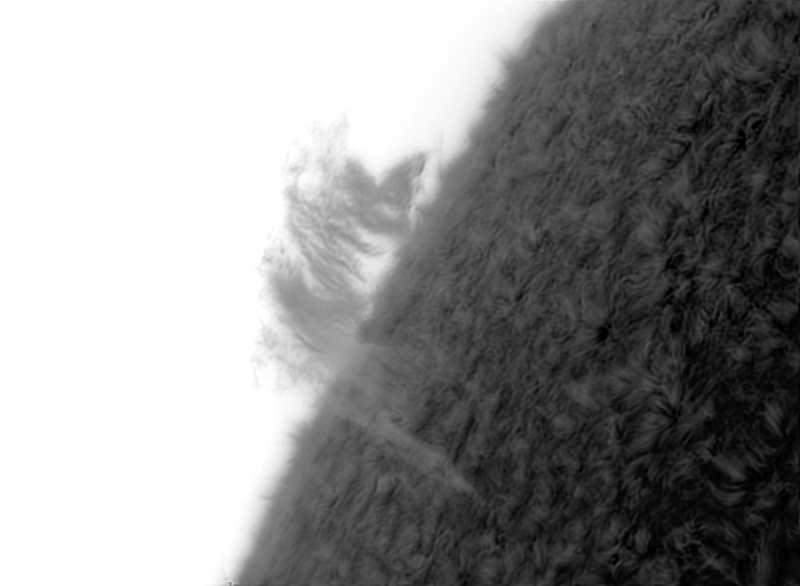 And, on the south-eastern edge, this fascinatingly fanned out protuberance, at 12.25 p.m. CET.
LZOS 6" f8 Apo, 160er Baader D-ERF, DayStar Quantum SE 0,6À + LS50 DS.
CS Jozef