Solar newton - An open support for the primary mirror
Posted: Fri Aug 21, 2020 7:41 pm
With a solar newton, the primary is dealuminated and the 96% of the main unreflected flux must be evacuated backwards.
The primary support must leave a field open to the maximum.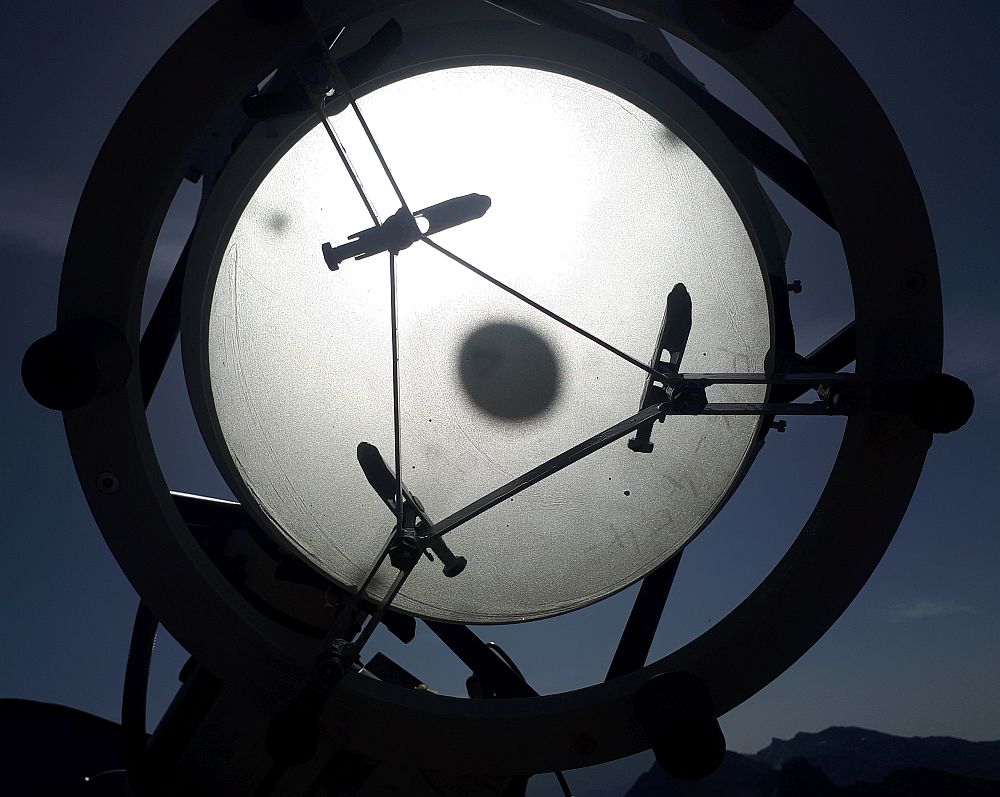 In the first version of the primary mirror support, for the T250, I went for a circular wire structure (from a plant support), modified for the needs.
Notice the fineness of the welds ...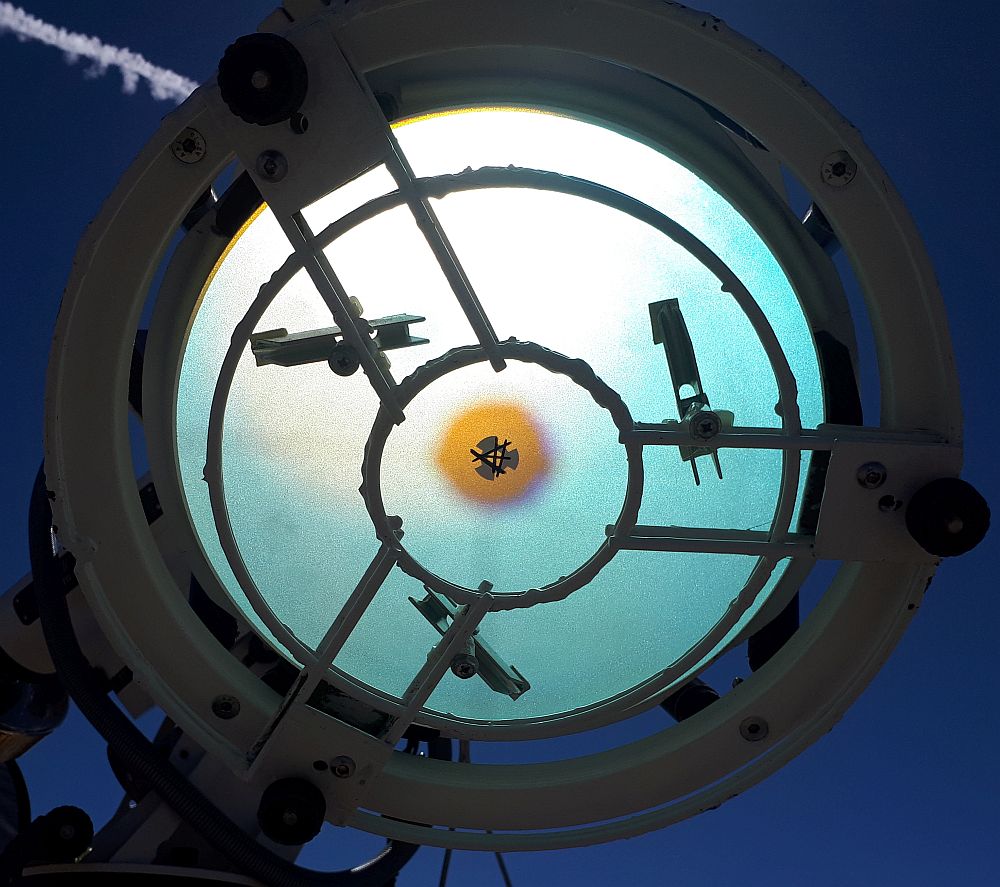 For the second version, for the T300, I opted for a triangular in-house welded construction.
Plates are welded to long bolts, bolts that will serve as the mirror support rods and also as position adjustment of the primary "cage".
With a thickness of 55mm of the primary mirror, 3 support points should be sufficient.
I opted for safety for 6 points of support.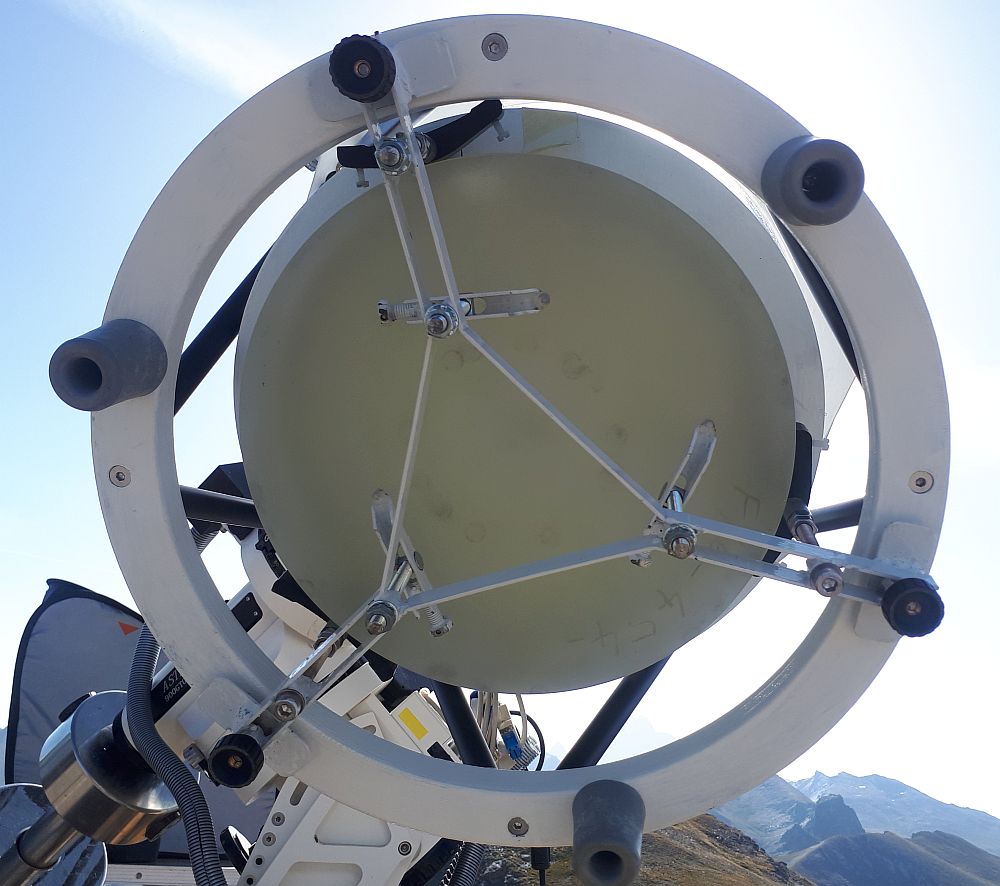 For this I took ceiling mounting hooks. They have a free rotation, which is great for the need.
Their size is not optimal, but if 3 points are sufficient, 6 points, even non-optimaly located, cannot do worse.
This makes a 6 point primary support.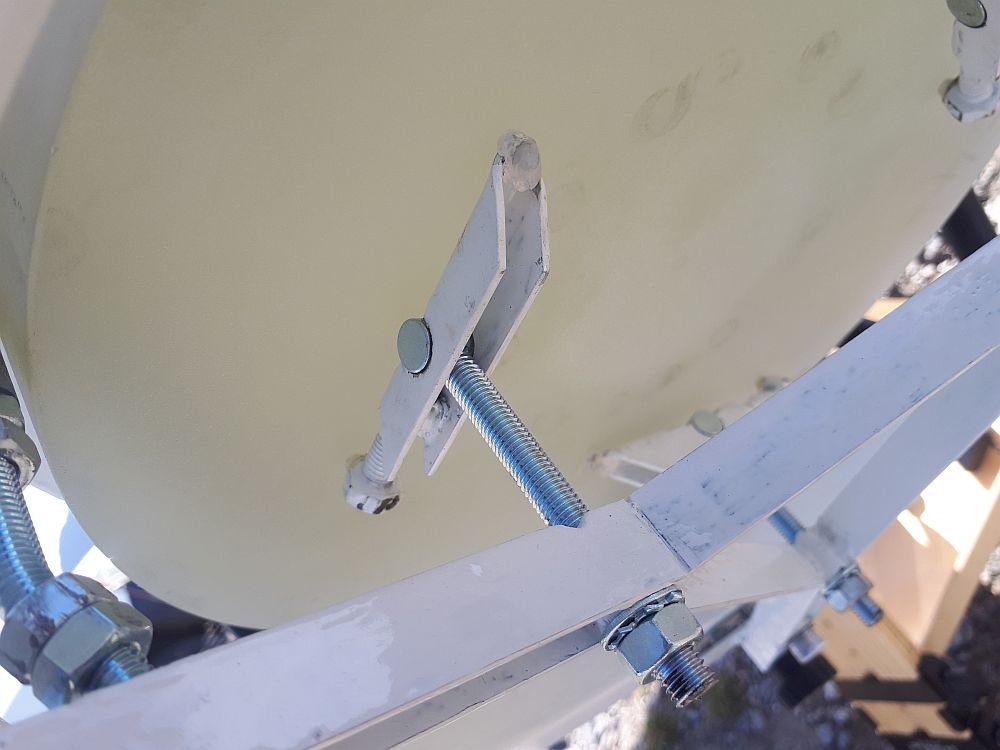 Note the addition of flat plates to take up the adjustment springs of the primary cage.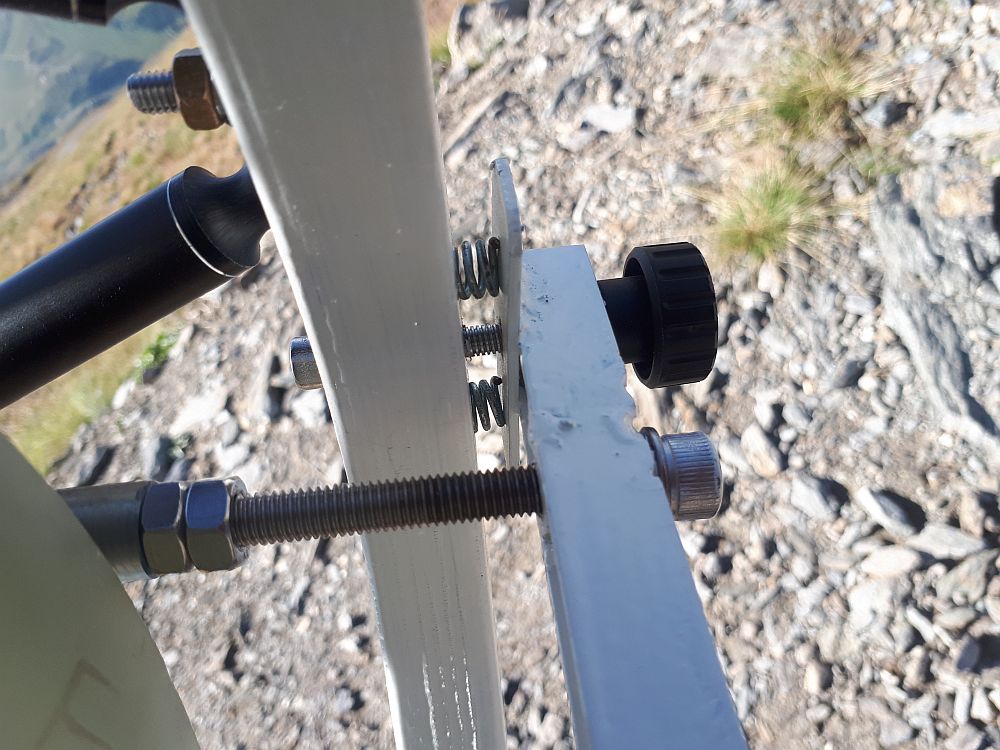 Lateral primary mirror supports will be reversed and fitted with screws to accommodate manufacturing tolerances.
We are in the DIY zone with an "old fashioned" arc welding machine. Millimeter precision will be for the next version of the cage, maybe.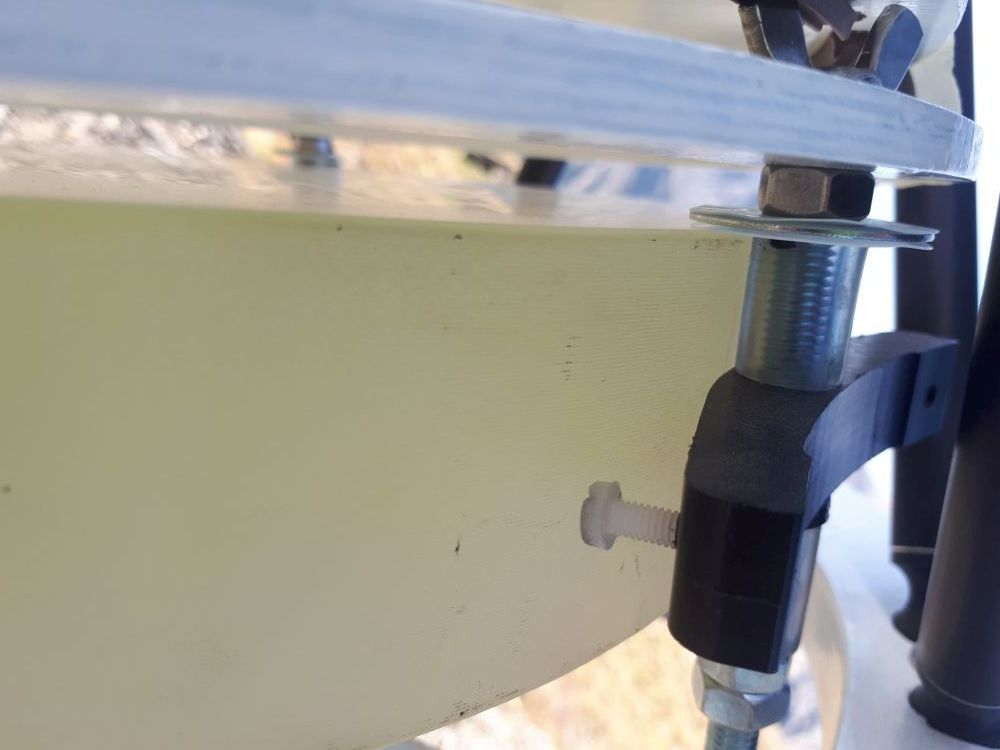 Finally, here is the most technical part :: -))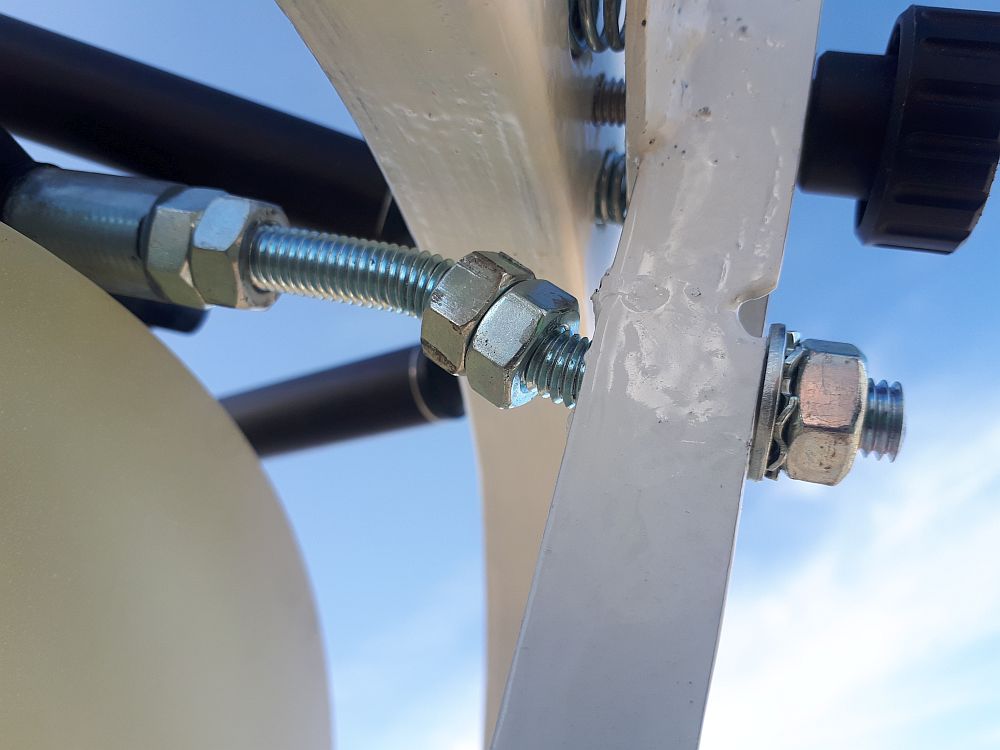 CS
Alex
T300 Solar newton