In
This is Solarchat
I posted a mosaic of these three wavelengths:
viewtopic.php?t=40803
. I will post the individual images here. 106mm aperture, 720mm focal length telescope. The Ca-H image was done with a 72mm aperture mask (and probably the H-beta might have benefited from a 90mm mask). ZWO 183MM camera under FireCapture, AS!3, ImPPG, Photoshop Elements. All scans were done in the DEC direction with an ROI length of 3304 pixels; width 120 pixels for Ca-H, 100 pixels for H-alpha, 70 pixels for H-beta -- the width of the ROI depended on the width of the spectral line. The narrower the ROI, the higher the fps the camera can output and therefore the higher the scan rate and shorter the acquisition time.
H-alpha, stack of 16 scans. Exposure 2ms, gain zero, 386fps.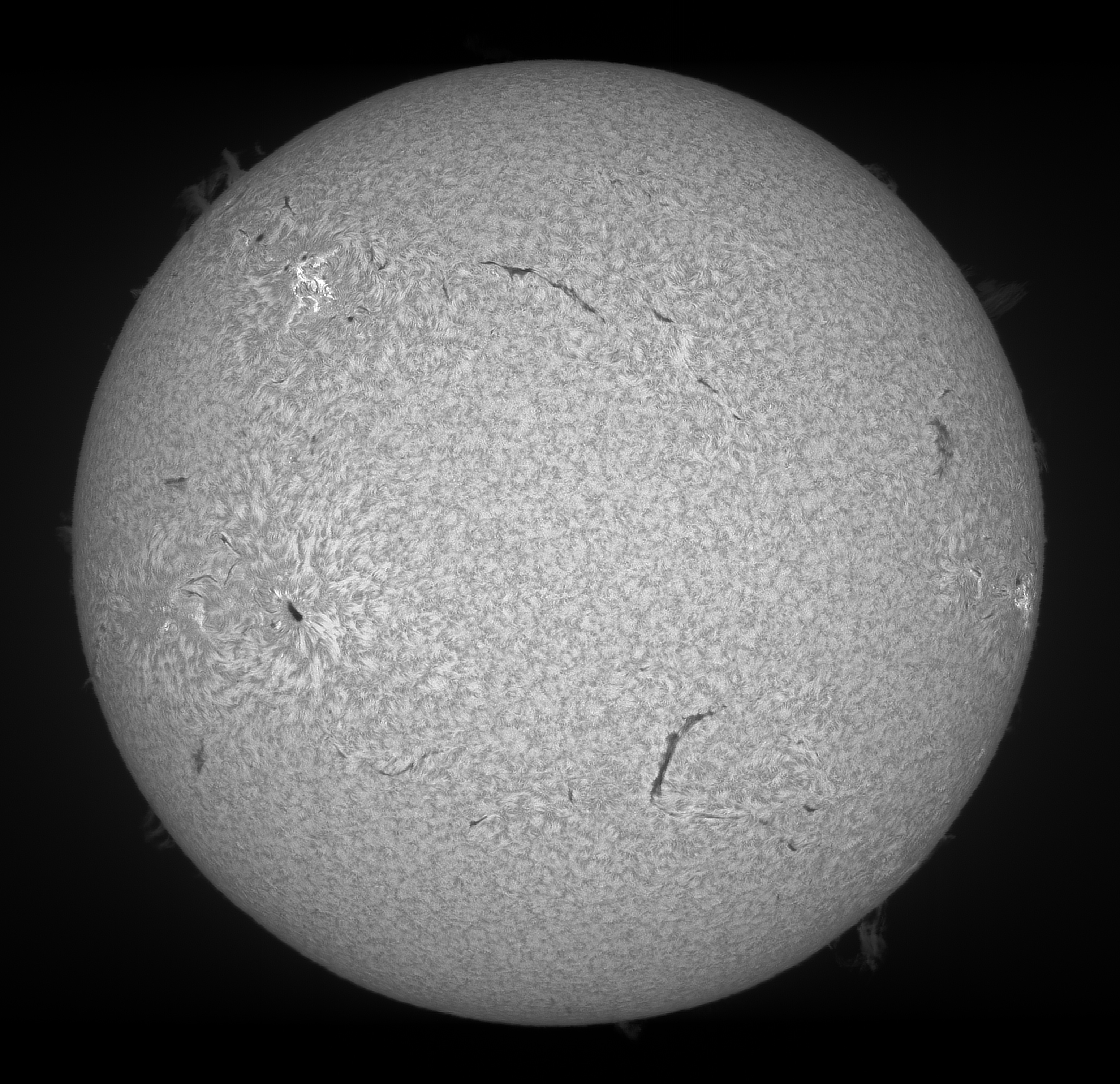 H-beta, stack of 12 scans. Exposure 0.8ms, gain zero, 479fps.
Ca-H, stack of 9 scans. Exposure 3ms, gain 13%, 318fps.
Ca-H SHG data reprocessed to bring out the Calcium prominences. There is good correspondence with the H-alpha prominences (see inverted H-alpha image below)